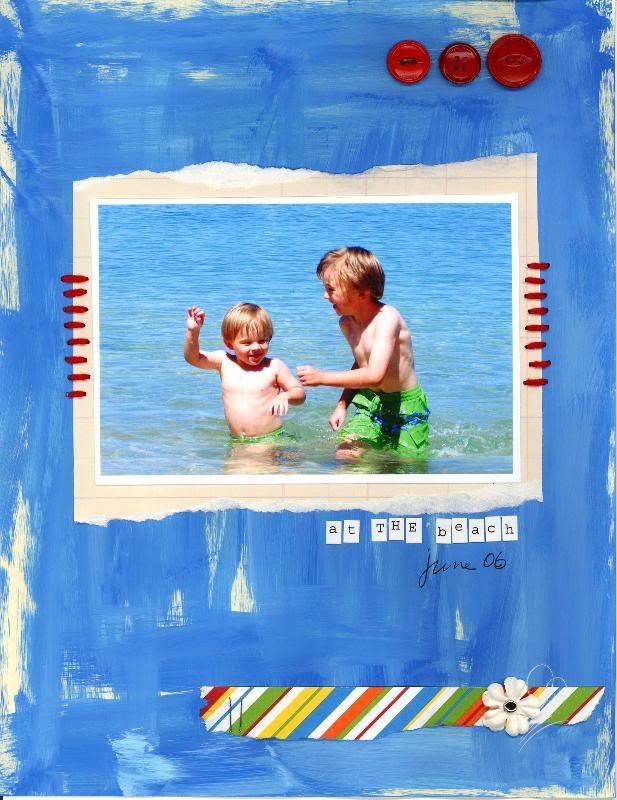 Page a day. Day 3. This was also for a challenge to use up some old supplies (10 dif ones to be exact). Mine were:
cardstock
paint
pp (AC and MM)
staples. yep. they count.
Prima flower
brad (unknown origin)
EK Success mini alphas. omg. seriously. will i ever be able to use those up???? i don't even have that many. but they last for freaking ever!
DMC embroidery thread
buttons
AC rub on
The boys had fun at Sawyer and Riley's party today. They swam so hard. They were SO tired. But the poor kids were on such a sugar high it took forever for them to crash. But they're both in bed now. Aaaaaaahh. Silence. There's nothing like it.
Did groove to some Gwen today while I did this page. I'm diggin her latest.