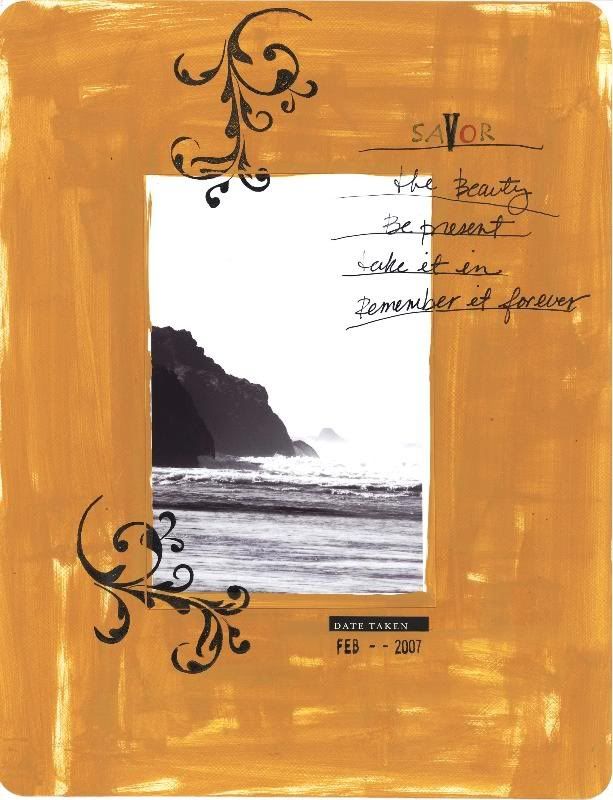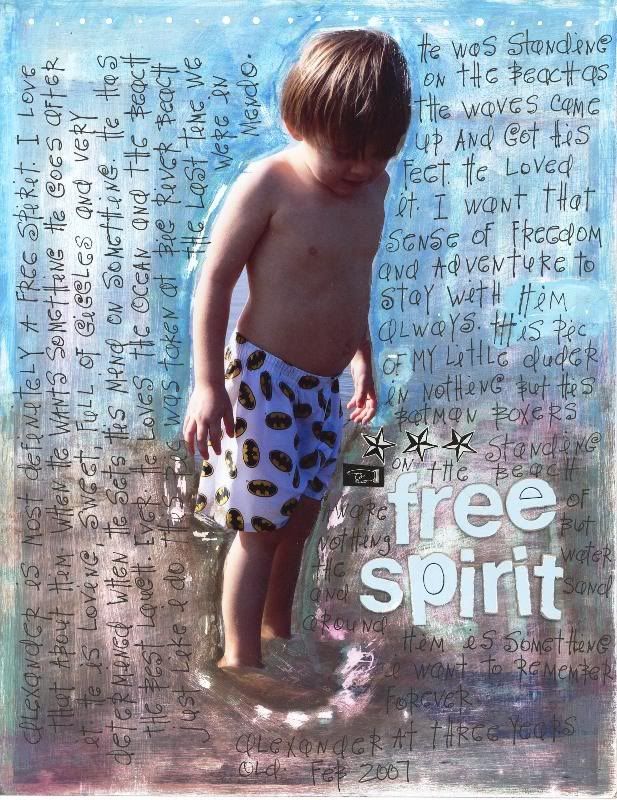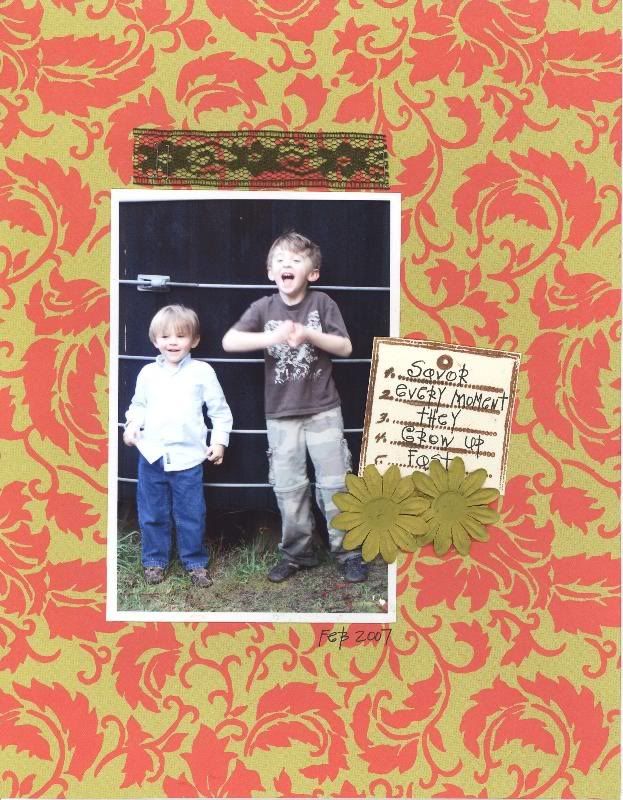 did these 3 LOs for the
ScrapGal
march newsletter.
'free spirit' was done to go along with my article (a technique-driven blurb) about how to sand, paint and journal right on a pic. not an original idea but one that hadn't been done (at least to my knowledge) in the SG newsletter. the LO has no patterned paper or cardstock.
'savor the beauty' is one of my fave pics from our trip to mendo. there is something about a black and white pic. especially one of the ocean. i dig how i photoshopped the pic. good deep contrast.
'savor every moment' is also a pic i took while in mendocino. it's actually a pretty good pic of the boys. love it. anyway, these three LOs were fun. i especially love 'savor the beauty'. there is something about the yellow color (james calls it the mustard page) with the black and white pic and the black swirly stamps (which are rhonna farrer stamps btw).
and why in the hell my LOs look like crap on blogger i'll never understand. is it photobucket? is it blogger? whatever it is it pisses me off. lol... ~sigh~ if i wasn't such a computer retard my LOs would post right.
so this is where i sit on a friday night. the boys are having a treat (they are watching spongebob) with james. i think i'll watch a flick tonight. or scrap. got new goodies from scrapgal today. woot!! happy weekend.