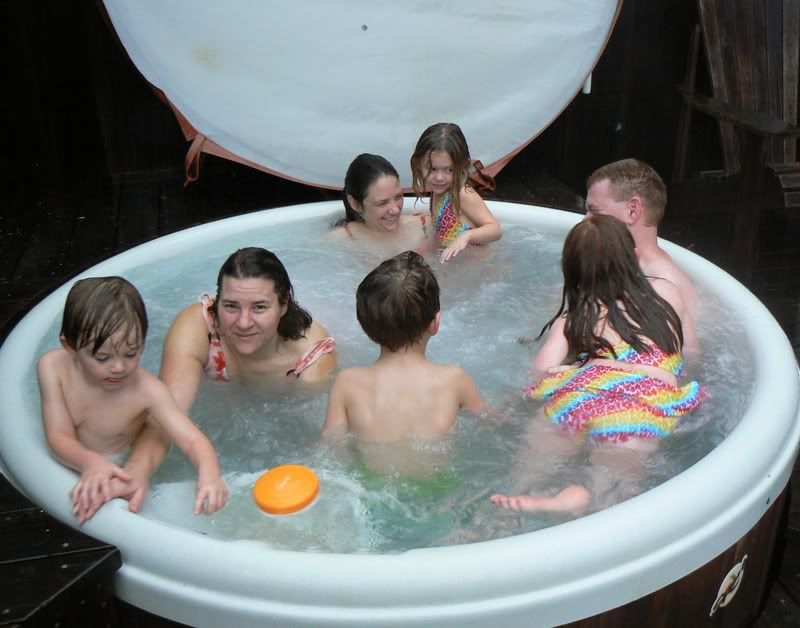 the trip was many things one of which was way too short. it was good. one day it rained and i didn't care. the other day it was beautiful, sunny and absolutely wonderful. it was great to spend time with mike, kathryn, ash and em. the boys were angels on the drive (there and back). they were good the whole time actually. it was awesome that E had ash to play with and alexander had em.
this is all of us (except james who took the pic) in the hot tub. yeah baby. it was awesome.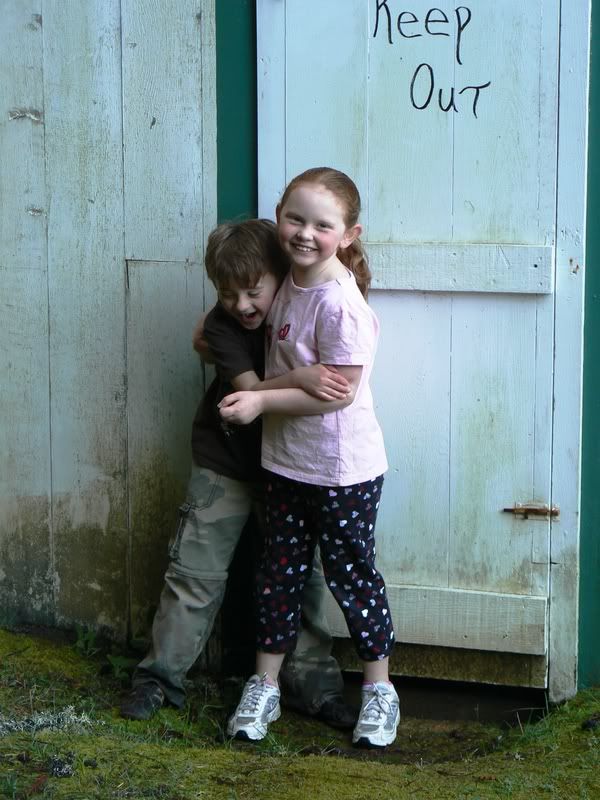 ethan has a girlfriend! ethan has a girlfriend! hehhehheh. this is E and ash. they were inseparable during the trip which was awesome.
E and alexander. this was taken in the back yard at the house we rented. this cool-looking shack. i got some awesome pics. it was so great to stumble upon some FAB new places to take pics. so freaking awesome.
me and the zan man.
me and the E man. he was cold. i was warming him up until daddy got back with the towels (they were in the truck).
alexander. hey. doesn't everyone wear their batman boxers at the beach?
we spent some time at big river beach. it was beautiful.